As a Hamline University Graphic Design intern for 3 years, I had the opportunity to help grow and expand along with the Hamline University brand by working with other graphic designers and marketing team members. 
My internship experience had me work through any miscellaneous project, from small edit fixes, to larger design projects, whatever it was, there was always something to work on. Another large responsibility I came in possession of was the school's digital signage system, I became knowledgable on the guidelines, specifications, design and templates for the digital screens all over campus and managing the content that was displayed through them.
Hamline Alumni Week 2021 Announcement postcards
Updated and redesigned postcard for this year's Alumni week at Hamline University!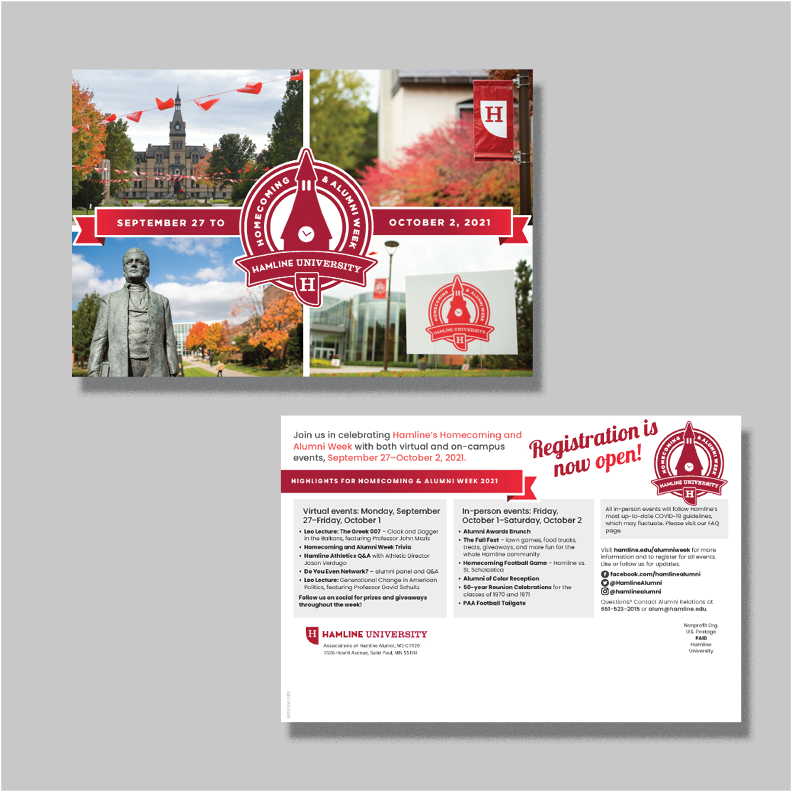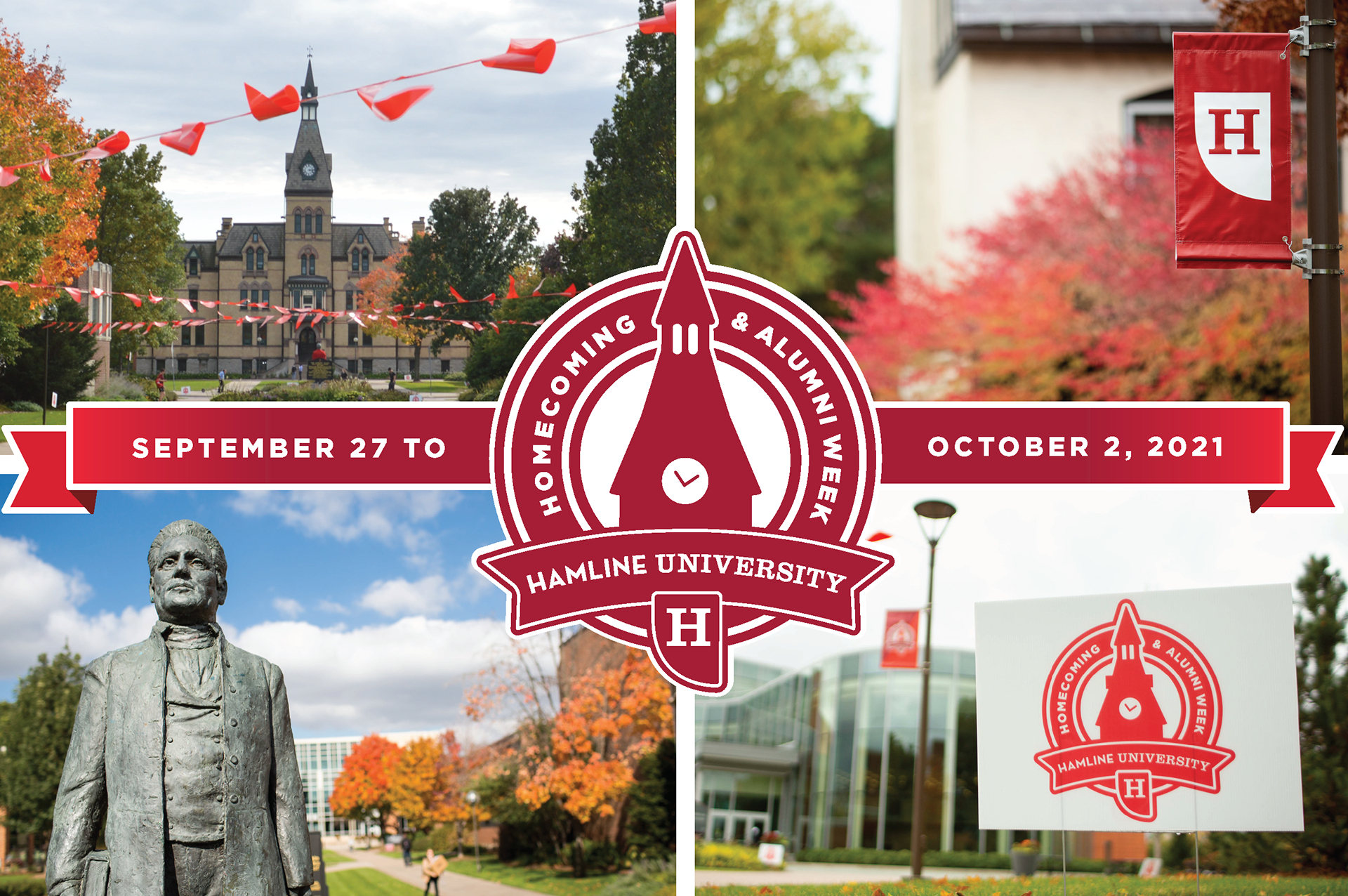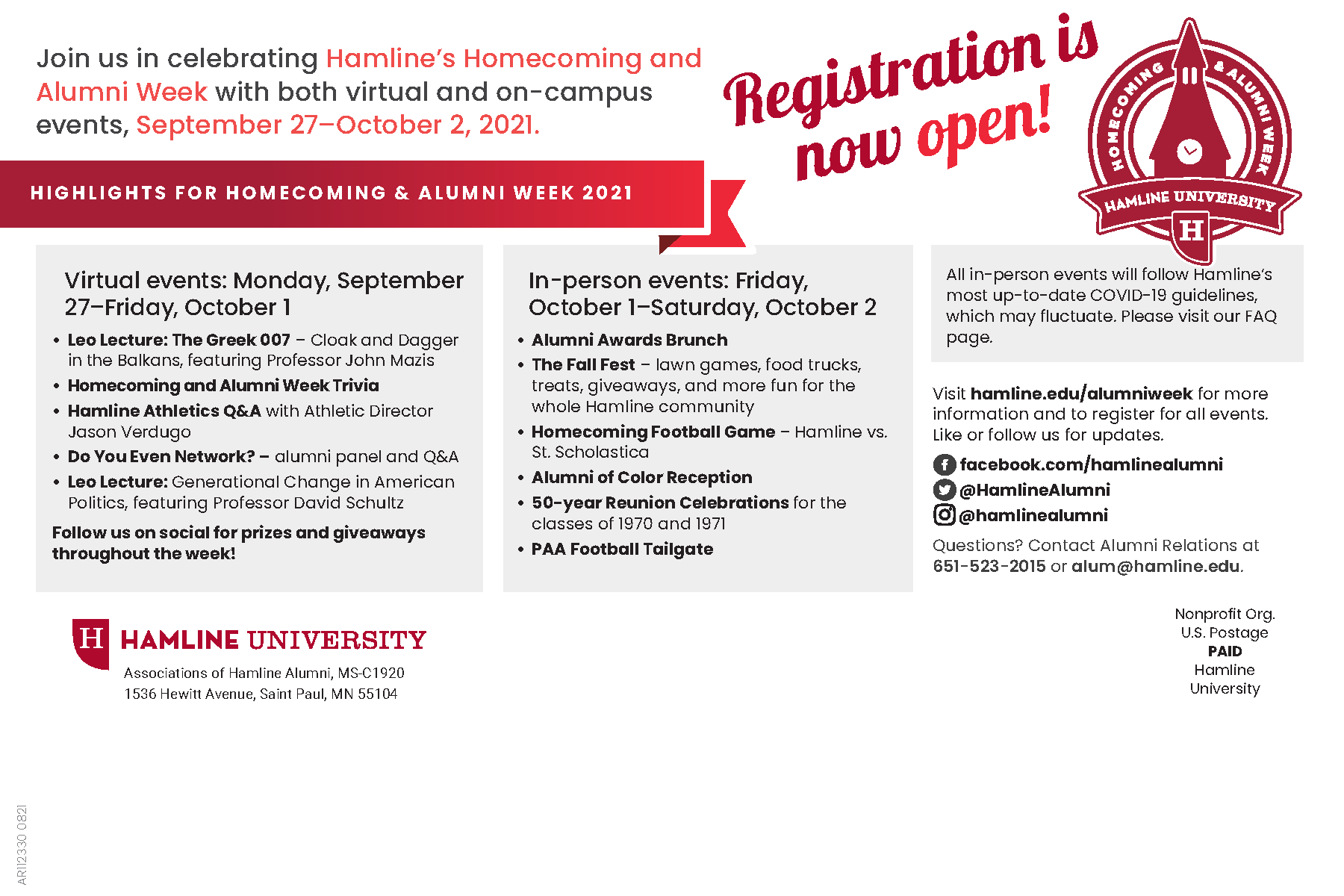 Hamline School of Business Sell sheet updates for 2021
I had the opportunity to work on and update the sell sheets for the school of business which had previously been using the same outdated design. These new updates bring a breathe of fresh air for the school's sell sheets.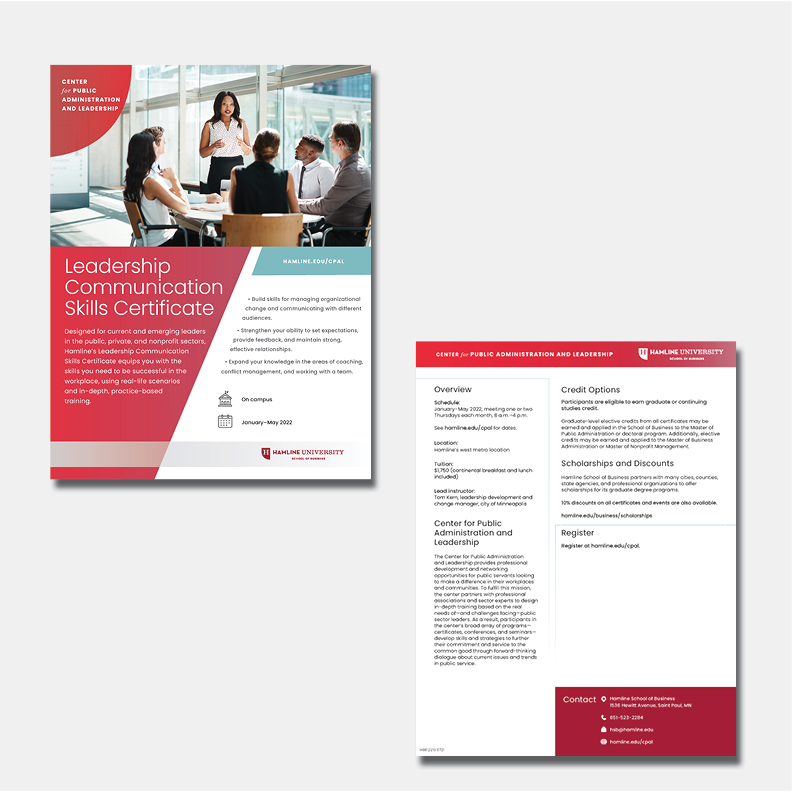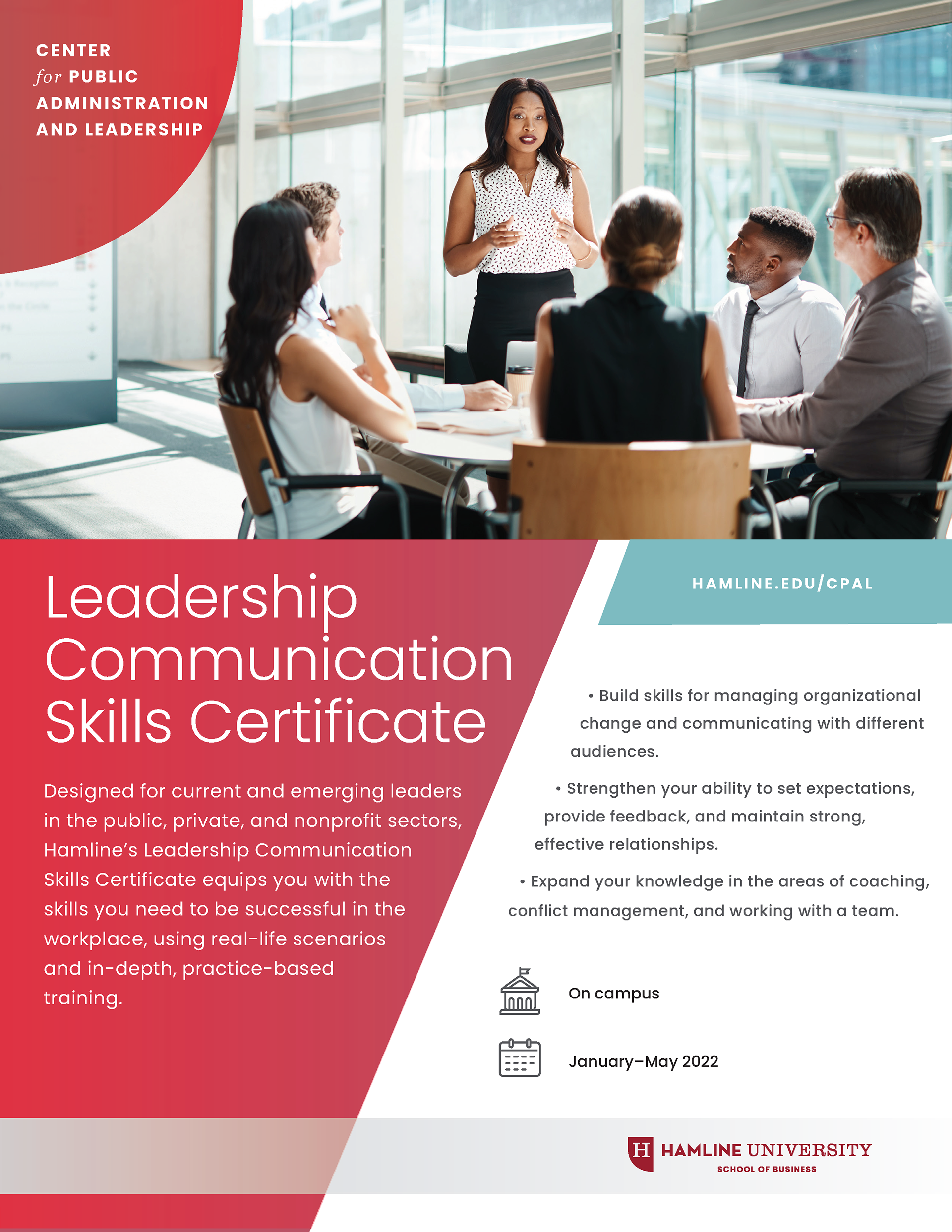 Happy Holidays from Hamline University from 2018! 
This project had me animate the web version of our printed postcard to send in our newsletter and to bring in some of the holiday spirit to our designs!
Hamline University bus benches 2021.
I had the absolute pleasure of designing the new Hamline University Bus bunches for the summer and had the vision, execution of this project.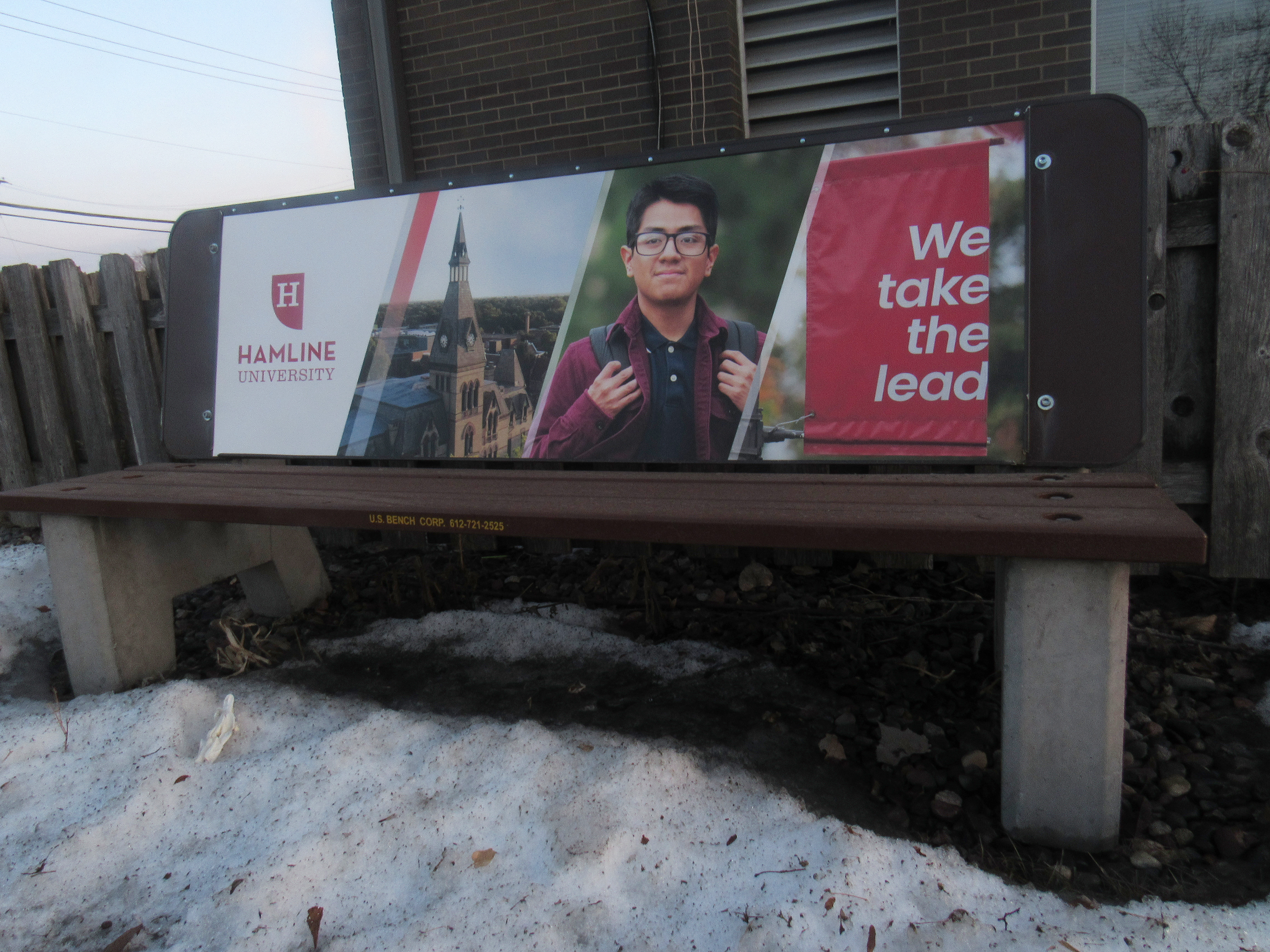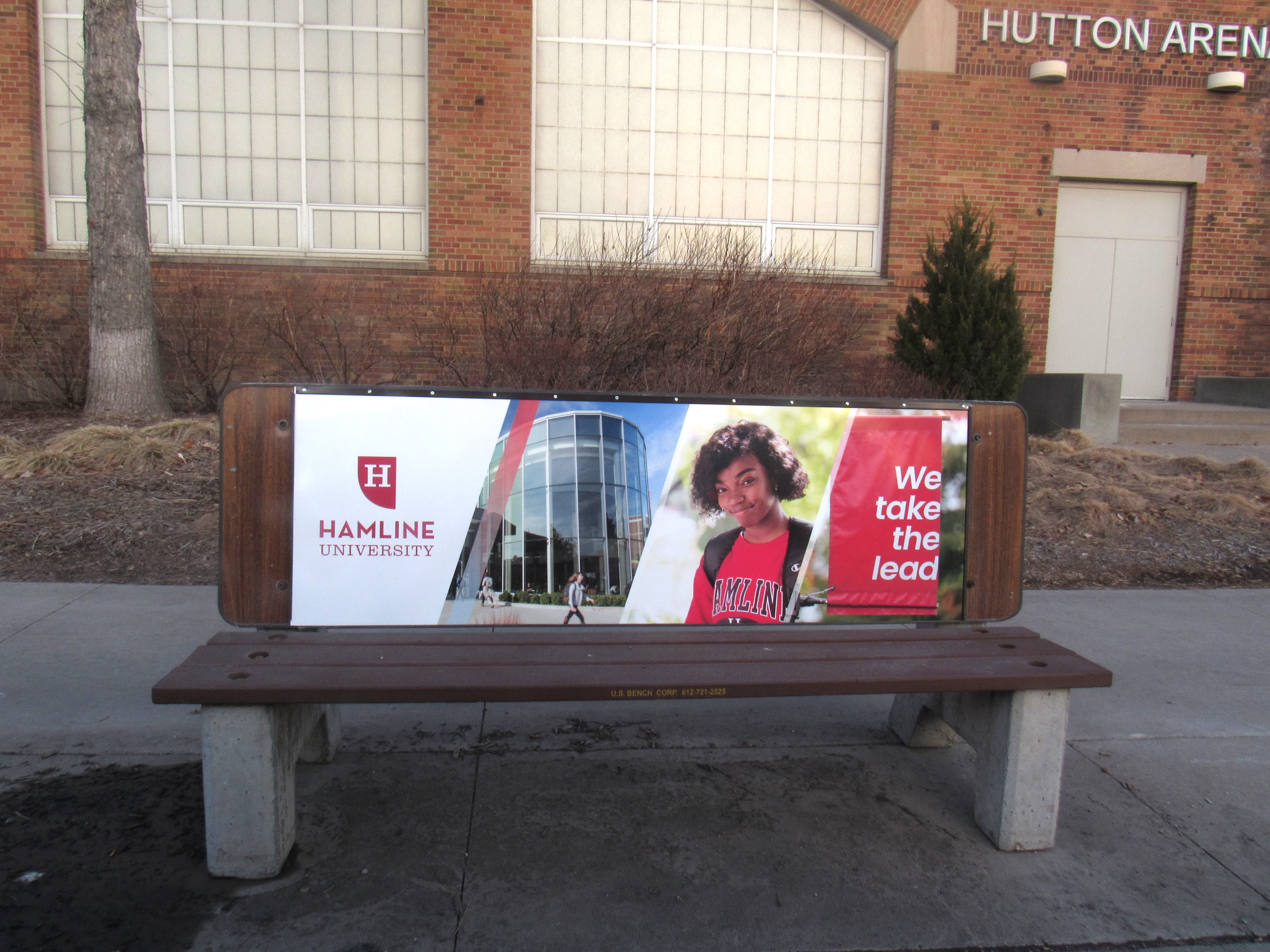 Live images of the Hamline University Bus Benches on and off site to market outside campus wall.


Through 3 full years working as an intern with the Hamline University Marketing and Creative department, I have had the opportunity to put my work to use within and outside of the University. These new bus benches began the initiative for developing a new brand style for the upcoming years of Hamline University's marketing approach.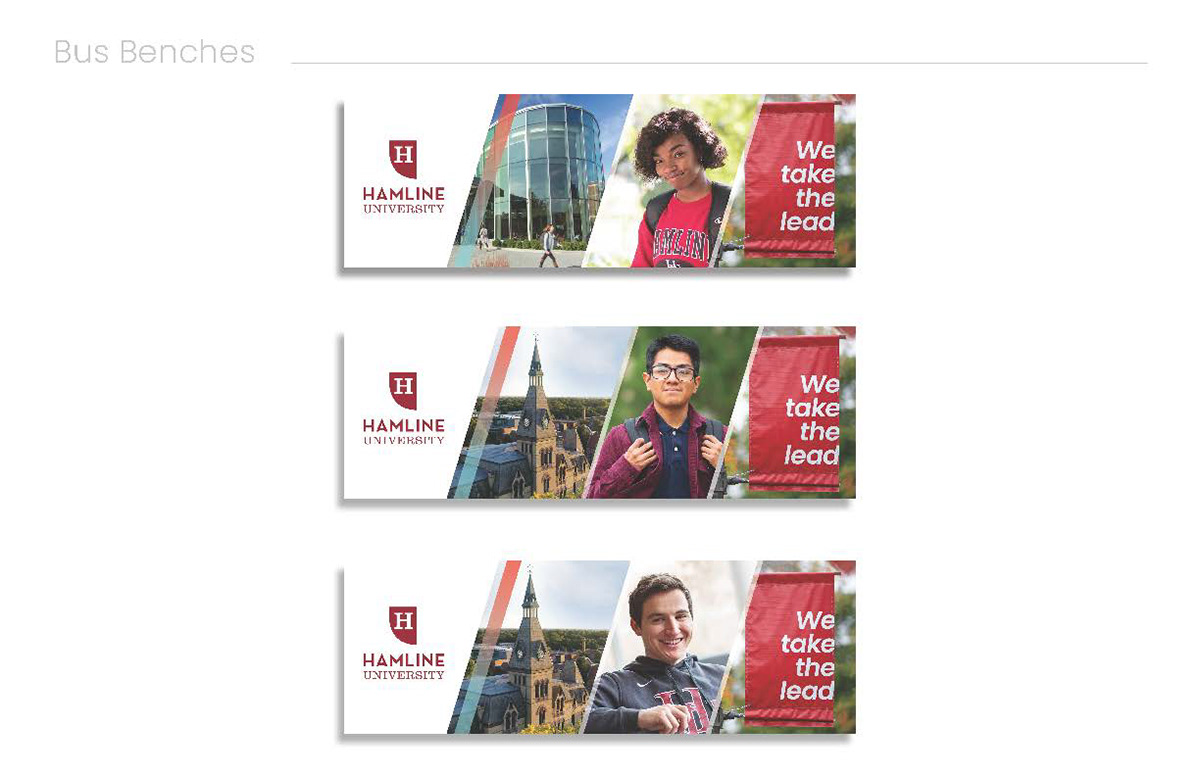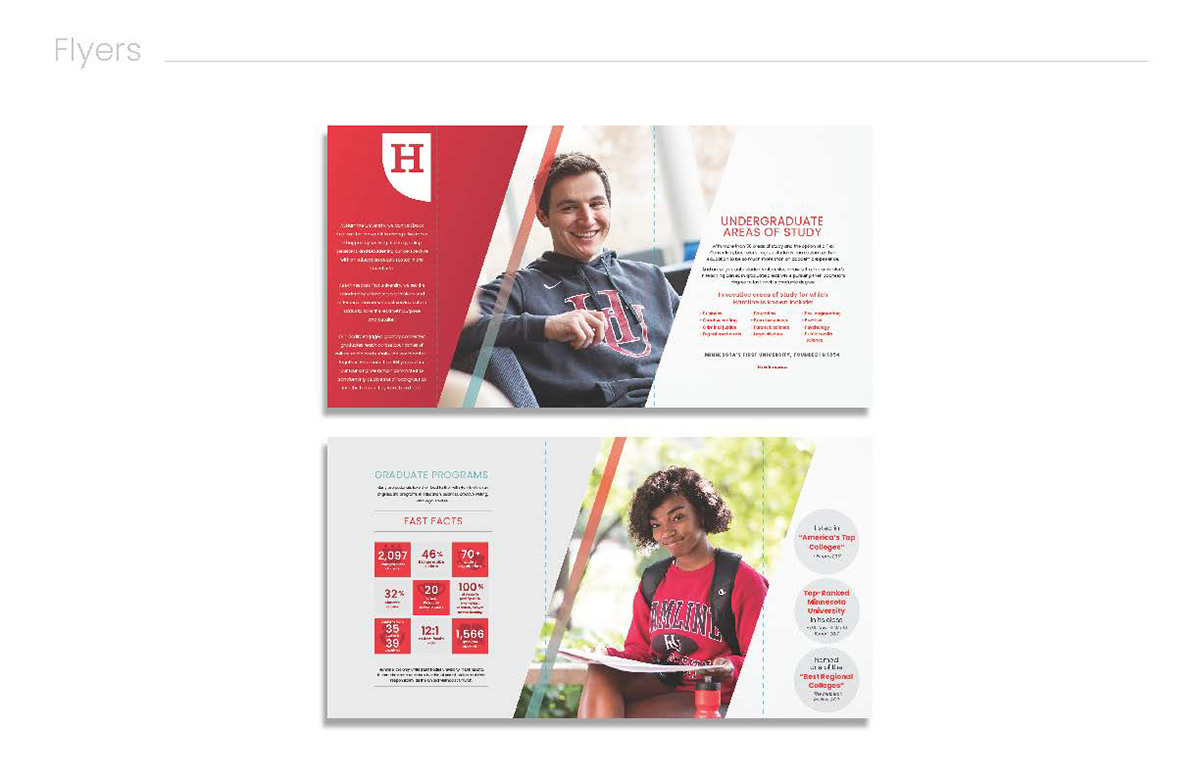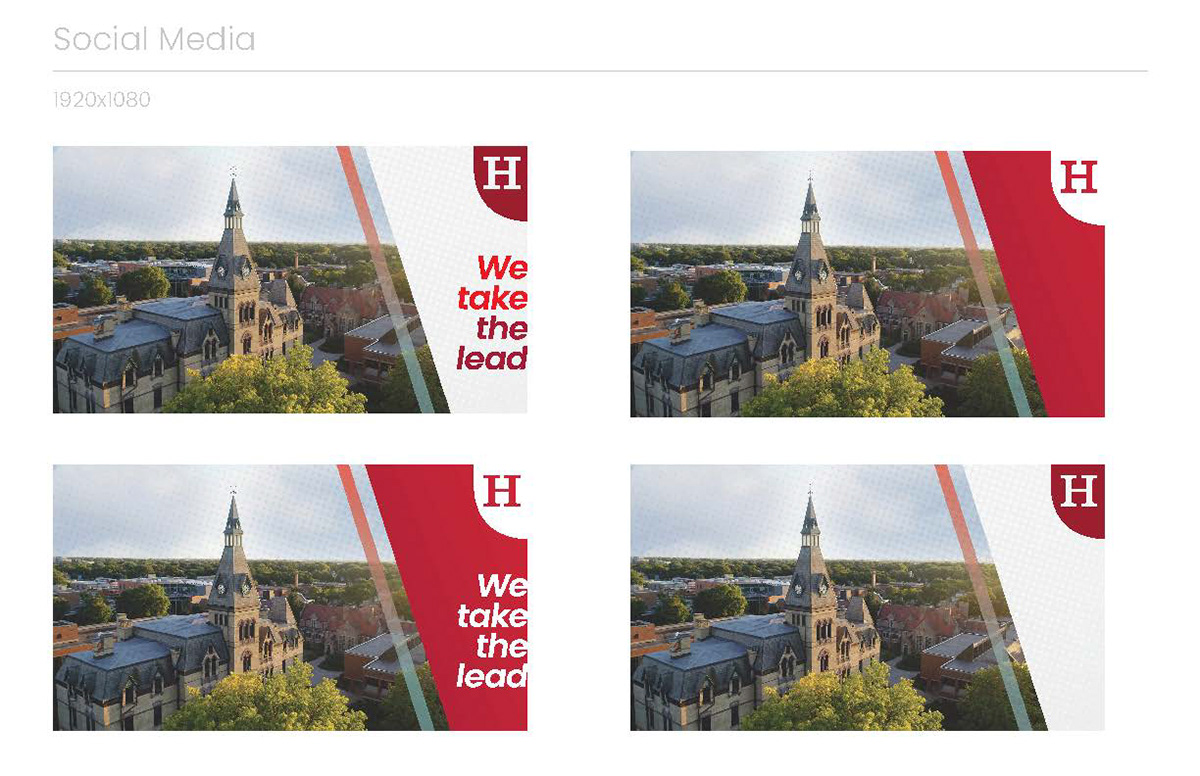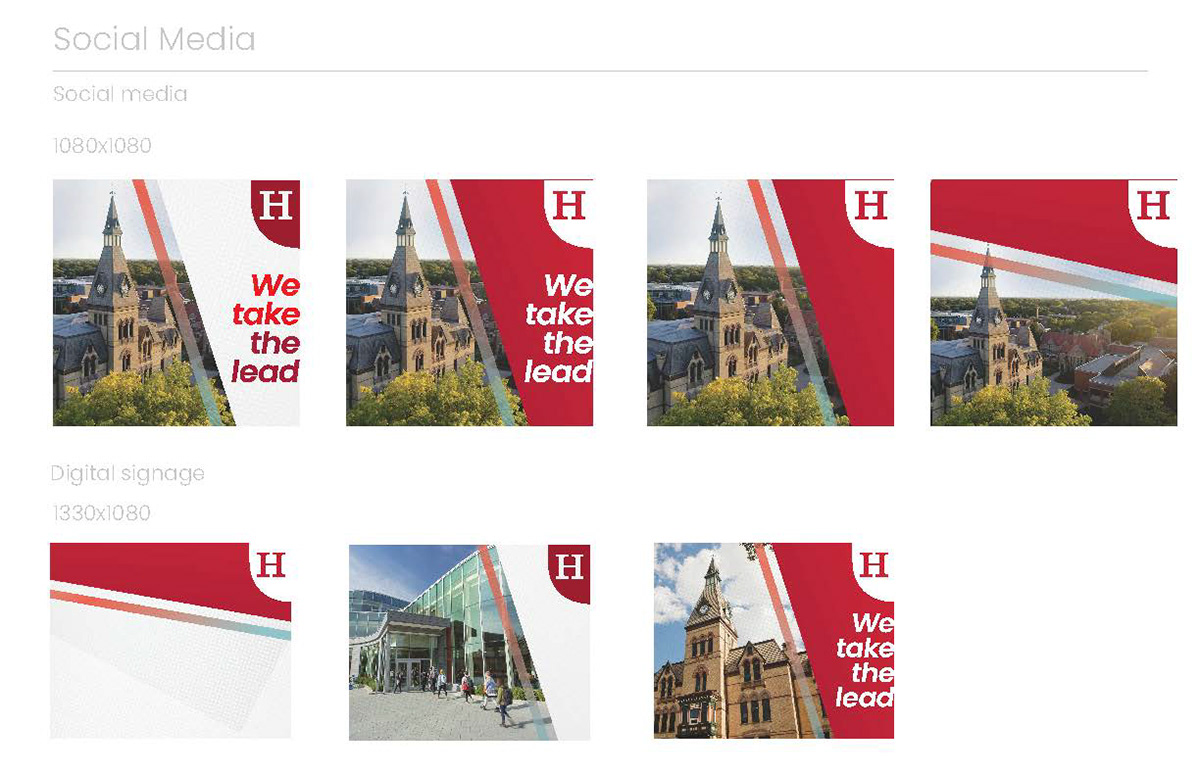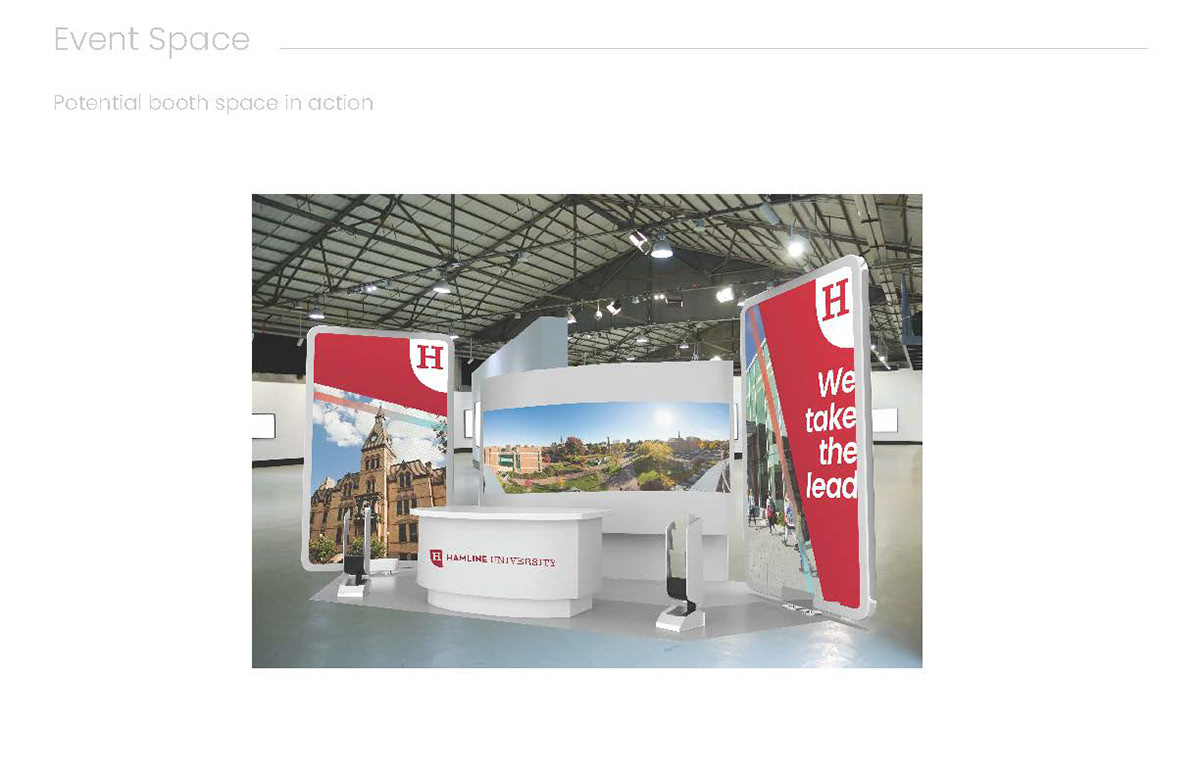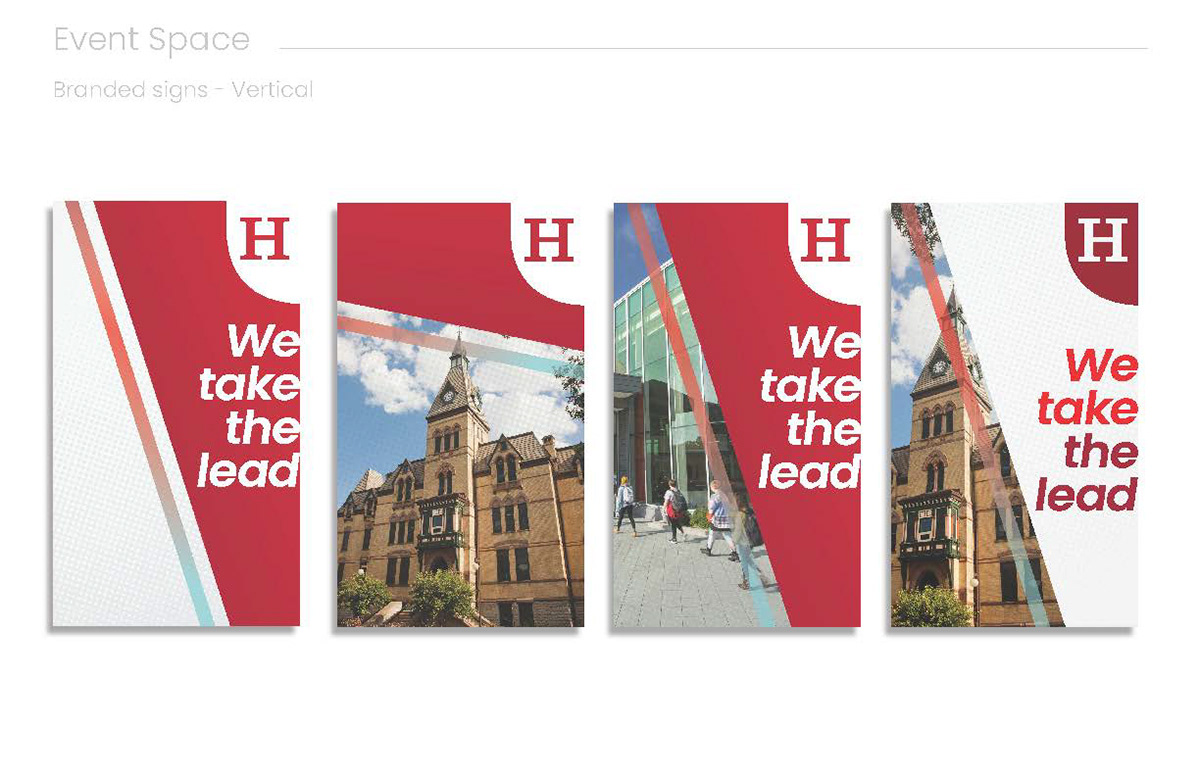 Hamline signage was also a big part of the experience, from digital to printed retractable banners.